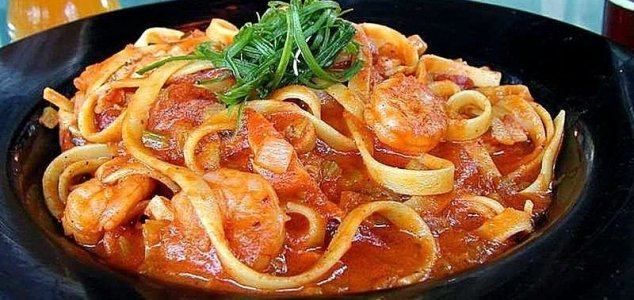 There may be a good reason why we like starchy foods so much.

Image Credit: Jon Sullivan
New research has revealed that we are actually able to detect six, rather than five distinct tastes.
The human tongue has traditionally been attributed with the ability to detect five distinct tastes - sweet, salty, sour, bitter and umami ( a savory flavor ) in the food that we eat, but now scientists at Oregon State University believe that they have uncovered a sixth taste that could also help to explain our love for pasta and potatoes.
To find it, Dr Juyun Lim and her team dissolved various amounts of carbohydrates in liquid solutions and then asked volunteers to drink them and rate how they tasted.
The study found that the participants consistently described the taste of the drinks as 'starchy'.
"Every culture has a major source of complex carbohydrate," said Dr Lim. "The idea that we can't taste what we're eating doesn't make sense."
While it isn't clear exactly which part of the tongue is responsible for this new taste, Dr Lim believes that it makes sense from an evolutionary perspective as carbs are a good source of energy.
"I believe that's why people prefer complex carbs," she said.
"Sugar tastes great in the short term, but if you're offered chocolate and bread, you might eat a small amount of the chocolate, but you'd choose the bread in larger amounts, or as a daily staple."
Source: Telegraph | Comments (2)
Tags: Taste, Senses