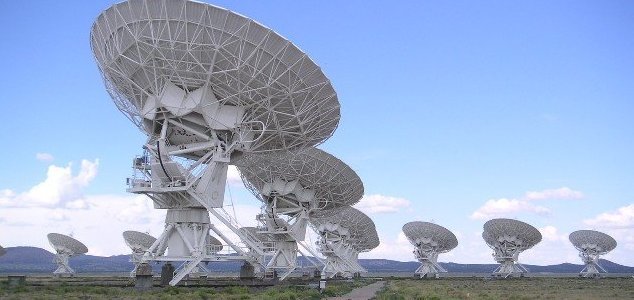 Is there anyone out there ?

Image Credit: CC BY-SA 2.0 Hajor
Professor Brian Cox maintains that advanced extraterrestrial civilizations may inevitably self-destruct.
The question of whether we are alone in the universe remains one of the biggest philosophical conundrums of our time. While it seems almost inconceivable that our civilization is alone in the cosmos, the fact still remains that we have yet to see any evidence to the contrary.
The Fermi paradox, which highlights the contradiction between the likely existence of extraterrestrial civilizations and the fact that we have still never encountered any, seems to suggest that either there are no aliens out there, that they have simply never found us, or that they are extremely rare.
Now British physicist Professor Brian Cox has weighed in on the debate by offering up another potential explanation. Any sufficiently advanced extraterrestrial civilization capable of traveling to other worlds, he argues, will have already wiped themselves out long ago.
"One solution to the Fermi paradox is that it is not possible to run a world that has the power to destroy itself and that needs global collaborative solutions to prevent that," he said.
"It may be that the growth of science and engineering inevitably outstrips the development of political expertise, leading to disaster."
Source: Stuff.co.nz | Comments (141)
Tags: Extraterrestrial