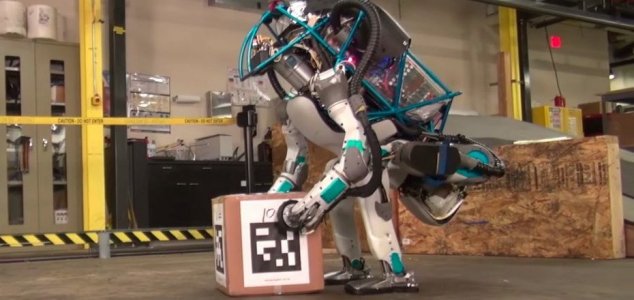 What happens when robots take all of our jobs ?

Image Credit: YouTube / Boston Dynamics
As robots automate more and more jobs, will the government be forced to pay everyone a basic wage ?
There's no denying that robots have the potential to take over from human workers in a wide range of job positions in the coming years, but if things reach the point where there simply aren't enough employment opportunities left to go round then governments may face some tough decisions on how to maintain a society in which the traditional concept of going to work may no longer exist.
"There is a pretty good chance we end up with a universal basic income, or something like that, due to automation," SpaceX CEO Elon Musk said during a recent interview with CNBC.
"Yeah, I am not sure what else one would do. I think that is what would happen."
The idea of a society in which everyone receives a set wage regardless of whether they actually go to work or not might sound like something out of a science fiction movie, yet just a few months ago Switzerland considered doing exactly that.
The European nation held a referendum proposing the idea of a 2,500 Swiss francs ($2578) universal monthly income however it was ultimately rejected by the voters.
If it had gone ahead though, exactly what would it be like living in a society where money is no longer a primary concern ? What would people do to occupy their time ?
"People will have time to do other things, more complex things, more interesting things," said Musk.
As things stand, it may not be that long before we get to experience such a world for ourselves.
Source: CNBC | Comments (25)
Tags: Robots, Income