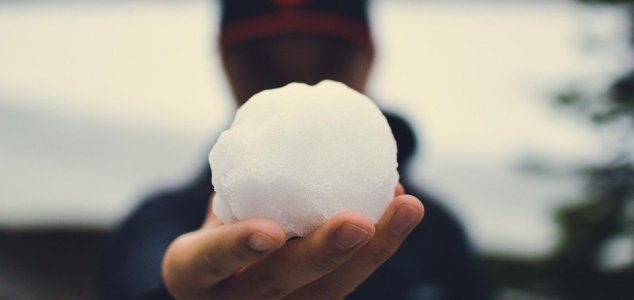 The snowballs are the result of a rare natural process.

Image Credit: Public Domain
An unusual natural phenomenon in Siberia has covered an 11-mile stretch of beach with huge snowballs.
Locals living along the Gulf of Ob in the northwest of the region couldn't believe their eyes when they discovered thousands of large snowballs, some up to 3ft across, scattered along the coastline.
According to experts, the huge icy spheres are the result of a rare natural process which causes ice to be rolled up in to balls through a combination of strong winds and flowing water.
"As a rule, first there is a primary natural phenomenon - sludge ice, slob ice," said Sergei Lisenkov, press secretary of the Arctic and Antarctic Research Institute. "Then comes a combination of the effects of the wind, the lay of the coastline, and the temperature and wind conditions."
"It can be such an original combination that it results in the formation of balls like these."
Source: BBC News | Comments (4)
Tags: Siberia, Snowballs