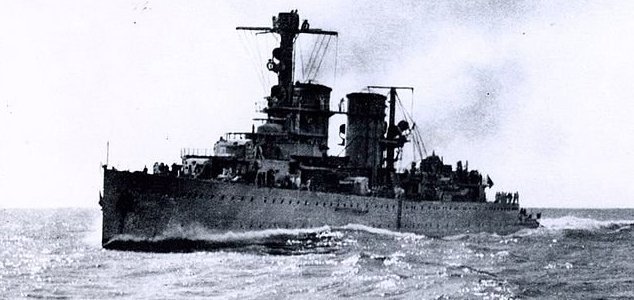 The HNLMS Java is one of the missing wrecks.

Image Credit: Naval History and Heritage Command
Three shipwrecks dating back to World War II have completely disappeared from the bottom of the Java Sea.
Authorities in the Netherlands have been left outraged after it was discovered that the wrecks of the HLMS De Ruyter, HNLMS Java and HNLMS Kortenaer had somehow vanished in to thin air, leaving behind 'large holes' where the ships had once sat on the sea floor.
The vessels went down in 1942 along with 915 Dutch and 259 Indonesian sailors during a battle with the Japanese. Their wrecks were discovered by amateur divers back in 2002.
The Indonesian navy is now investigating what might have happened to them.
One possibility is that the vessels had been stolen as part of an illegal scrap metal operation - a practice that is actually quite commonplace in the region. Given the size and weight of these WWII-era ships however it would have required a major effort indeed to haul them up from the depths.
There is also the question of how such an operation could have been carried out undetected.
According to commercial salvage company manager Bas Wiebe, it is more likely that smaller groups progressively stripped the vessels one piece at a time over several years until nothing was left.
Explosive devices may have also been used to split the wrecks up in to smaller pieces.
"It is not like an huge explosion like you see on TV," said Wiebe. "It's basically fairly contained but enough to break apart the vessel and if you do it a few times, you can just fish out the pieces."
Source: BBC News | Comments (40)
Tags: Shipwrecks