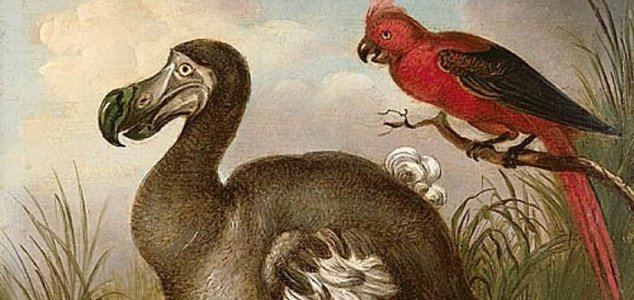 The dodo is believed to have gone extinct around 350 years ago.

Image Credit: William Hodges
The specimen is the first near-complete dodo skeleton to go up for sale at auction in almost a century.
The dodo, a flightless bird which once inhabited the island of Mauritius, is perhaps the best known example of a species hunted to extinction by man - a creature that has since become synonymous with the idea that our activities on this planet can have dire consequences for other species.
The first reported encounter with a dodo was by Dutch sailors in 1598 and by 1662 the species had been completely wiped out due to hunting and the destruction of its habitat.
While many individual bones belonging to the dodo have been found over the years, no complete skeleton currently exists anywhere in the world. There are however a small number of partially complete skeletons created by combining the bones from multiple individuals.
The skeleton which sold at auction this week was around 95% complete and was painstakingly put together by a man who had purchased the bones from various collectors back in the 1970s.
Described as 'amazingly rare', the skeleton sold for $430,000 in West Sussex on Tuesday.
"The dodo bones had been collected by a dodo enthusiast for 40 years until he realized he had enough bones to create an almost complete skeleton of this extinct bird," said Errol Fuller, natural history curator at Summers Place Auctions.
"There are only about 12 similarly complete skeletons in existence and they are all in museums around the world."
Source: Belfast Telegraph | Comments (8)
Tags: Dodo, Skeleton