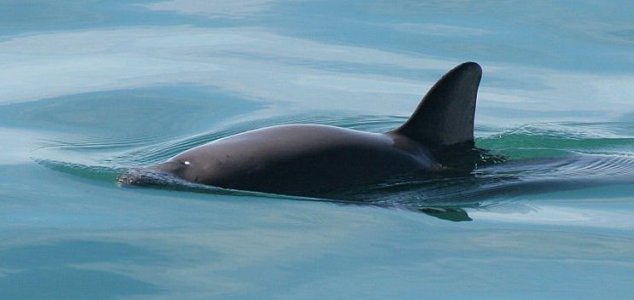 The vaquita is the world's smallest porpoise.

Image Credit: Paula Olson / NOAA
Despite efforts by authorities, the vaquita porpoise is now the world's most endangered marine mammal.
Native to the northern part of the Gulf of California, this critically endangered species has been brought to the brink of extinction due to the use of illegal gillnets designed to catch totoaba.
The world's smallest porpoise species, vaquitas have been declining in numbers for years and despite extensive efforts to catch those responsible for deploying the nets, their population has continued to drop at an alarming rate.
"The already desperate situation has worsened, despite existing conservation measures and current enforcement efforts," wrote the International Committee for the Recovery of the Vaquita (CIRVA).
"At the current rate of loss, the vaquita will likely decline to extinction by 2022, unless the current gillnet ban is maintained and effectively enforced."
In one last desperate attempt to save the species, conservationists have been setting up a new enclosure in the Gulf of California where they hope to contain and breed the animals.
Whether they can get the project up and running in time however remains to be seen.
Source: Phys.org | Comments (7)
Tags: Vaquita Porpoise