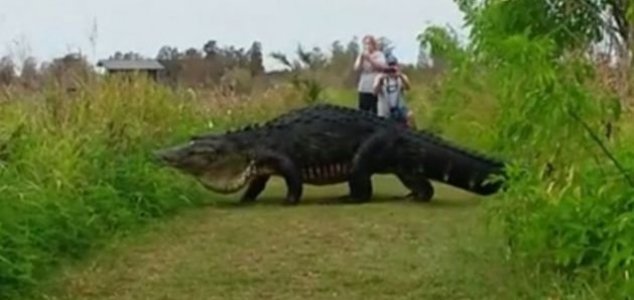 The reptile didn't seem to have a care in the world.

Image Credit: Kim Joiner
A huge alligator was filmed by tourists at the Circle B Bar Reserve in Polk County, Florida this week.
Despite its species' ferocious reputation, the enormous reptile didn't seem to be even remotely bothered by the small crowd of camera-wielding tourists who were waiting to take its picture.
Known as 'Humpback', the alligator has since become something of a celebrity.
"He was the biggest gator I have seen out there," said Kim Joiner, a visitor to the reserve who captured video footage of the encounter. "I have been going out there for years too."
Source: Yahoo! News | Comments (45)
Tags: Alligator, Florida