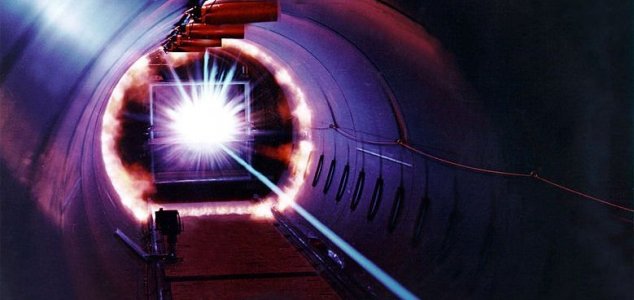 The new laser has a higher average energy output than its competitors.

Image Credit: NASA
The impressive invention is reportedly around ten times as powerful as any other laser of its kind.
Developed by a team of British and Czech researchers, the "high peak power laser" has been nicknamed "Bivoj" after a Hercules-like character from Czech mythology.
According to physicist Martin Divoky, the $28 million laser, which was built at the HiLASE research facility in the Czech Republic, should qualify as a new world record holder.
While its peak power is not as high as that of its two main competitors ( The Texas Petawatt Laser in Austin and the two-petawatt Laser for Fast Ignition Experiments (LFEX) in Japan ), Bivoj is able to maintain a much higher average energy output and does not require as much recharge time.
Ultimately the team behind the project are hoping to commercialize the technology for use in a variety of engineering applications such as metal hardening and semiconductor processing.
Whether it will also earn them a place in the record books however remains to be seen.
Source: Engadget | Comments (11)
Tags: Laser