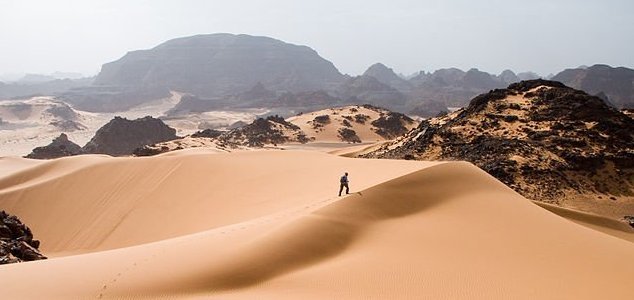 Did human activities create the Sahara ?

Image Credit: CC BY-SA 2.5 Luca Galuzzi (galuzzi.it)
New research has suggested that humans may have been responsible for the formation of the Sahara.
For years it had been believed that the desertification of the region, which began 10,000 years ago, was the result of a shift in Earth's orbit coupled with changes in regional vegetation patterns.
Now though, a team of researchers believe that there may have been more to it than that.
David Wright of Seoul National University and colleagues have put forward the idea that the movements of early pastoral communities in the Nile Valley may have been responsible.
In particular, the introduction of livestock around 8,000 years ago would have suppressed the growth of trees and larger bushes, thus making the surface more exposed and reflective.
Over time, this would have diminished the impact of the seasonal monsoons, creating even more exposed desert and resulting in a runaway desertification effect over a long period of time.
"In East Asia there are long established theories of how Neolithic populations changed the landscape so profoundly that monsoons stopped penetrating so far inland," said Wright.
Source: UPI.com | Comments (6)
Tags: Sahara