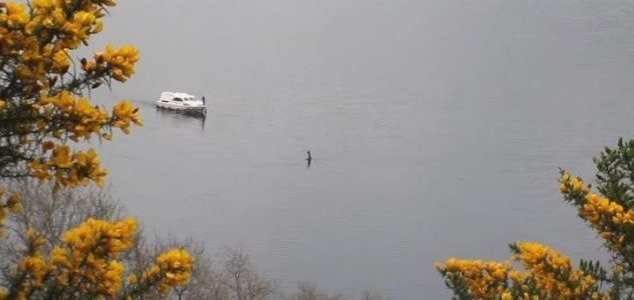 What was the object filmed in the loch ?

Image Credit: YouTube / Sweetie
A group of tourists recently spotted a strange object in the waters of Scotland's legendary loch.
The footage, which was recorded by 35-year-old Rob Jones from North Wales, shows a dark object moving slowly across the loch towards the shoreline while a boat cruises past nearby.
Tourists who were also there at the time can be heard discussing the sighting in the background.
"I saw it quite far across the Loch near the castle, but by the time I stopped the van, it was very close and other people stopped to take photos too," said Jones.
"Sadly I don't believe in monsters, but would love to know what it was."
Source: The Scotsman | Comments (38)
Tags: Loch Ness