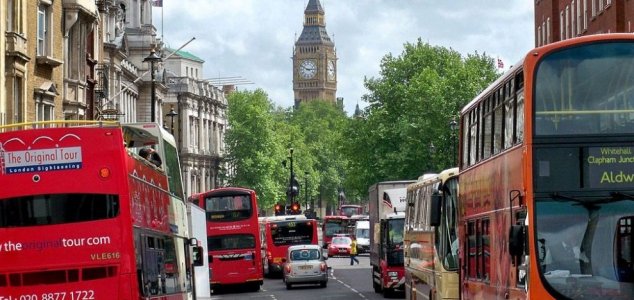 The insects were thought to have come from Greenwich Park.

Image Credit: CC BY 3.0 Joseph Plotz
Pedestrians were left ducking for cover as the swarm descended on a crowded street earlier this week.
The harrowing incident, which occurred along Greenwich Church Street, saw a huge cloud of the buzzing insects swarming around cars, traffic lights and even passers-by.
Local jewelry shop owner Abigail Hering described the scene as "absolutely crazy".
"It was just literally swarming," she said. "Millions of them on the traffic lights. And while I was videoing them I looked down and I could see literally the front of me covered in bees."
"They were on me. They were on everybody. They were in your hair, on your top."
Fortunately though, beekeeper Phil Clarkson and his wife Tracey were able to collect most of the insects in a mobile hive and offered their reassurances that the bees were not a threat.
"A swarm is very benign, the likelihood of getting stung is very, very rare, and in most cases it's only when people swat them or squash them on their body that the bee will sting them," he said.
"They're very calm and very docile when they're swarming."
Source: CBS News | Comments (10)
Similar stories based on this topic:
Tags: London, Bees