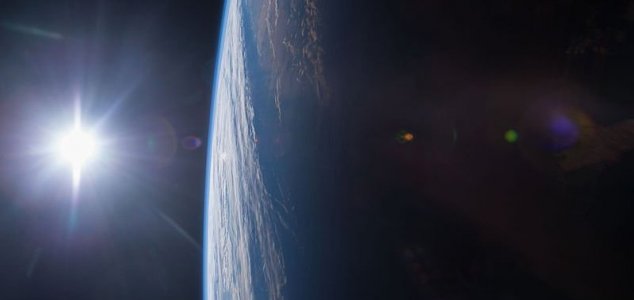 Asgard is set to be the world's first space-based nation.

Image Credit: NASA / Terry Virts
The so-called 'first nation state in space' is about to make its first foray in to the final frontier.
The brainchild of Russian nanoscientist Igor Ashurbeyli and masterminded by an international consortium of scientists, engineers, businessmen and lawyers, the extortionately ambitious endeavour aims to found an entire nation in orbit around the Earth.
The idea behind Asgardia, which is named after the mythical city of Norse mythology, is to create an independent country where scientific advancement is prioritized over financial and political ambition.
The project is even aiming to defend the Earth against threats from outer space such as asteroid strikes, solar flares and space debris.
While the whole idea has been met with an understandably large degree of skepticism, Ashurbeyli himself remains committed and is now planning to launch Asgardia's first satellite which will contain data contributed by the nation's future population - the Asgardians.
"Sixty years after the launch of the first ever artificial satellite, Sputnik, our own space satellite, Asgardia-1 will mark the beginning of a new space era, taking our citizens into space in virtual form, at first," said Ashurbeyli.
"Asgardia-1 will contain data stored for free for up to 1.5 million Asgardians on board the satellite. These are historic days, and your names and data will forever stay in the memory of the new space humanity, as they will be reinstalled on every new Asgardia satellite we launch."
Source: Tech Radar | Comments (3)
Tags: Asgardia