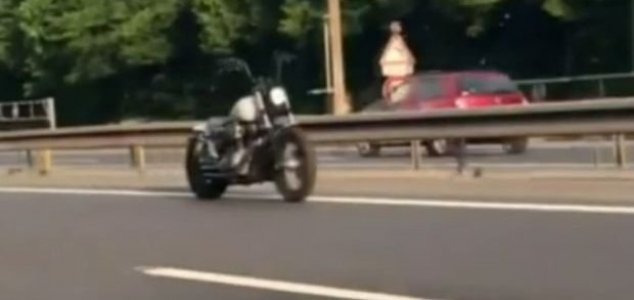 The bike seemed to have a life of its own.

Image Credit: YouTube / Ivan Zalogin / Le Parisien
A puzzled motorist recently recorded footage of a riderless motorcycle cruising along a French motorway.
The video, which went viral after being published by French newspaper Le Parisien, shows a motorcycle heading along a motorway for several miles despite there being nobody on it.
The mysterious sighting managed to generate a great deal of interest on social media with users speculating over the possibility of it being some sort of prototype self-driving bike.
As it turns out however, the motorcycle did have a rider when it started out, but ended up careening along the road on its own after the man was knocked off in a collision with another vehicle.
According to reports, the rider, who had suffered an arm injury in the crash, had spent ages searching the local area for his bike before giving up and heading to a nearby hospital.
The 'ghost motorcycle' was eventually recovered by the police a few days later.
Source: Sydney Morning Herald | Comments (11)
Tags: Motorcycle