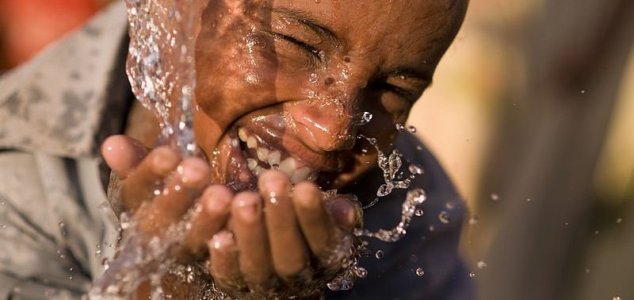 What does water actually taste like ?

Image Credit: CC BY-SA 4.0 Charity: water
New research has suggested that we can actually taste water and that it has a distinctly sour flavor.
A drink of clean, fresh water will typically taste of nothing at all, a view that has been held for thousands of years with even Aristotle referring to it as "tasteless" as far back as 330 B.C.E.
Some types of animals however, such as insects and amphibians, are known to have nerve cells capable of tasting water and more recently there has been growing evidence to suggest that mammals, including humans, may actually possess this ability as well.
In a series of recent experiments conducted by researchers at Caltech University, California, it was discovered that in mice, the taste sensors for sour were being stimulated when they drank water.
A second experiment using a technique known as optogenetics to stimulate those sour cells using light rather than a liquid also indicated that they had come to associate that taste with water.
"The tongue can detect various key nutrient factors, called tastants - such as sodium, sugar, and amino acids - through taste, however, how we sense water in the mouth was unknown," said Assistant professor of biology, Yuki Oka.
"Many insect species are known to 'taste' water, so we imagined that mammals also might have a machinery in the taste system for water detection."
Source: Science Magazine | Comments (42)
Tags: Water, Tongue