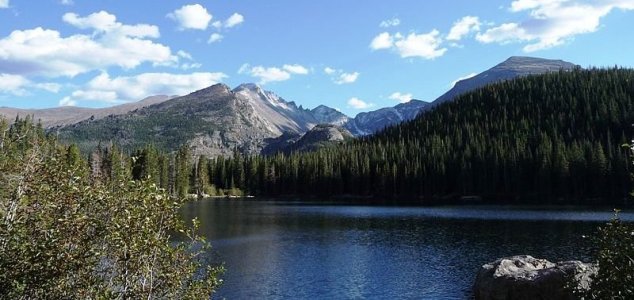 The treasure is out there somewhere.

Image Credit: CC BY-SA 3.0 Daniel Mayer
Two people have died while attempting to track down a $2M haul hidden somewhere in the Rocky Mountains.
The treasure, which consists of a bronze chest filled with gold nuggets, ancient artifacts and jewellery, has been hidden at a secret location by 86-year-old art dealer Forrest Fenn.
Several people have journeyed in to the mountains in an attempt to claim it for themselves but to date nobody has managed to find it and two people have lost their lives in the process.
The latest victim is 52-year-old Paris Wallace, a pastor from Colorado who sparked a major search and rescue operation after he disappeared during an ill-fated hunt for the treasure.
It took multiple helicopters, dog teams and police officers to eventually locate his remains.
His death comes one year after another Colorado resident - Randy Bilyeu - also died while searching for the treasure in a remote part of New Mexico.
Authorities have appealed to Fenn to retrieve the chest before anyone else dies looking for it, however he has so far refused to do so and seems unlikely to change his mind.
"It is always tragic when someone dies, and this latest loss hit me very hard," he said. "Life is too short to wear both a belt and suspenders. If someone drowns in the swimming pool we shouldn't drain the pool, we should teach people to swim."
Source: Independent | Comments (16)
Tags: Treasure