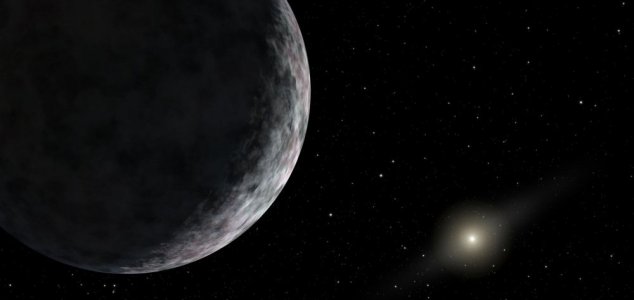 Could there be a Planet Ten as well as a Planet Nine ?

Image Credit: NASA
Astronomers have suggested that there may be more than one mystery planet in the outer solar system.
Last year, planetary scientists Mike Brown and Konstantin Batygin created a mathematical model indicating that a Neptune-sized object in the outer solar system could be influencing the movements of six smaller Kuiper Belt objects which were found to be behaving rather oddly.
Despite a concerted effort by astronomers around the world to locate this enigmatic gas giant however, the search has so far come up empty.
Now Kat Volk and Renu Malhotra at the University of Arizona have thrown yet another spanner in the works by suggesting that there could also be a tenth planet - a world the size of Mars that is thought to be situated much closer to the Earth than the fabled Planet Nine.
"The most likely explanation for our results is that there is some unseen mass," said Volk, a postdoctoral fellow at the university's Lunar and Planetary Lab. "According to our calculations, something as massive as Mars would be needed to cause the warp that we measured."
So just how many undiscovered planets are there floating around in the outer solar system ?
"At the end of the day, the solar system has quite a bit of real estate, so you can stuff a lot of small things in it," said Konstantin Batygin, one of the astronomers behind the Planet Nine research.
"Is it plausible for a Mars-like body to exist at 100 AU or so? Yes."
Source: Gizmodo | Comments (8)
Tags: Planet Nine, Sun