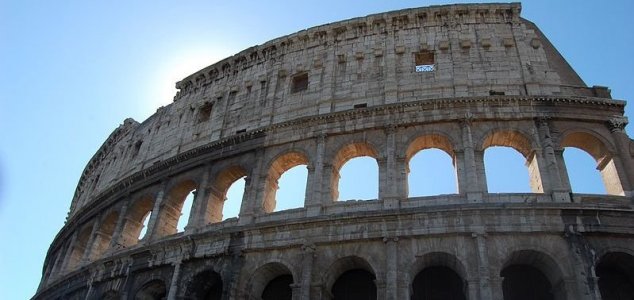 Wild animals were a common attraction during gladiatorial battles.

Image Credit: Cody escadron delta
The special mechanism used to hoist wild animals in to the world famous arena has now been rebuilt.
In its heyday the Colosseum would have been a sight to behold; the largest amphitheater ever built, this huge stone structure would have been frequently filled with the cheers of thousands of spectators as battle-hardened gladiators fought to the death in the arena below.
Wild animals such as lions, tigers and bears were also often introduced to keep things interesting, usually resulting in the human participants being mauled to death, much to the crowd's delight.
These animals would be winched up from underneath using a series of special elevators that made it possible to introduce dozens of them in to the arena at once in spectacular fashion.
Now archaeologists and engineers have succeeded in reconstructing one of these animal elevators within the ruins of the actual Colosseum itself using only materials that would have been available to the Romans at the time, a project that took 15 months to complete.
It is believed that there were originally two dozen of these elevators inside the arena.
"This must have been an amazing spectacle, made even more amazing by the fact that it took eight men to operate each of the 24 lifts, plus two or three others to keep the ropes in check," said the Colosseum's archaeological director Rossella Rea.
Source: ITV News | Comments (16)
Similar stories based on this topic:
Tags: Rome, Colosseum