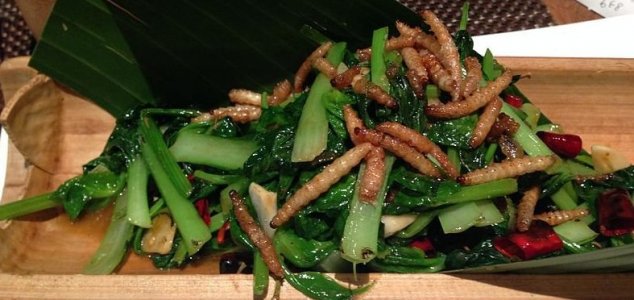 Is anyone actually going to eat this ?

Image Credit: CC BY-SA 3.0 Candorwien
Insect-based edibles are beginning to appear in shops after a recent revision of food safety laws.
They might not be the most appetising of foodstuffs, but scientists are looking increasingly toward edible insects as an environmentally friendly way to help feed the world's ever-growing population.
Despite their small size, research has shown that, pound for pound, insects such as grasshoppers and mealworms are actually an incredibly good source of iron and protein compared to regular meats.
Now in a bid to capitalize on this potentially lucrative foodstuff, Switzerland has become the first country in Europe to authorize the sale of insect-based foods for human consumption.
The country's second-largest supermarket chain has started selling insect burgers and there are plans to bring several more insect-based delicacies to market in the near future.
At the moment only crickets, grasshoppers and mealworms are permissible, however it is possible that this could be expanded upon further down the line if the idea proves popular.
Whether anyone will actually want to eat these particular products however remains to be seen.
Source: The Guardian | Comments (22)
Tags: Insects