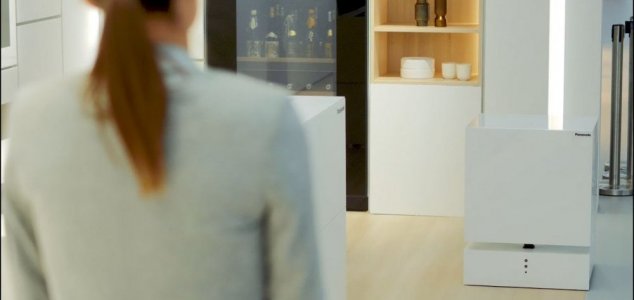 What if your fridge could bring the food to you ?

Image Credit: YouTube / Panasonic
The tech giant's new appliance will not only keep your drinks cool but will also bring them over to you as well.
Unveiled at the IFA trade show in Berlin, the futuristic roving refrigerator, which can respond to voice commands and move freely around your home, wouldn't look out of place in a science fiction movie.
According to Panasonic, the fridge responds to commands such as "come to the living room" and is able to autonomously navigate around tables, chairs and other items of furniture.
While the device is still more of a concept than an actual consumer product at the moment, it's amazing to see just how sophisticated even the most basic household appliances are becoming.
A video showing the robotic refrigerator in action can be viewed below (skip to 00:50).
Source: CNET.com | Comments (5)
Tags: Fridge, Panasonic