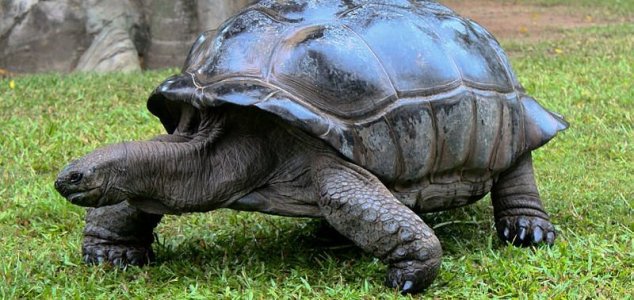 Can a selective breeding program bring back an extinct species ?

Image Credit: CC BY-SA 2.0 Andy Mitchell
A new breeding program is aiming to bring back a species of giant tortoise that died out 150 years ago.
Originally native to Floreana Island in the Galapagos, the Chelonoidis nigra species of giant tortoise was wiped out by whalers who saw the slow-moving reptiles as a convenient source of food.
Now conservationists are hoping to return the species to its island home by undertaking a selective breeding program involving 32 tortoises - 19 of which being the species' direct descendants.
According to researchers, the program will "repopulate Floreana Island with tortoises which aren't exactly the same, but have very high genetic links to its native species."
"We are not going to have a perfect species, genetically 100 per cent like the one that was in Floreana," said Dr Linda Cayot, a scientific consultant with the Galapagos Conservancy.
"But we will have a tortoise population with many of the same genes as the original."
Source: CTV News | Comments (4)
Tags: Giant Tortoise