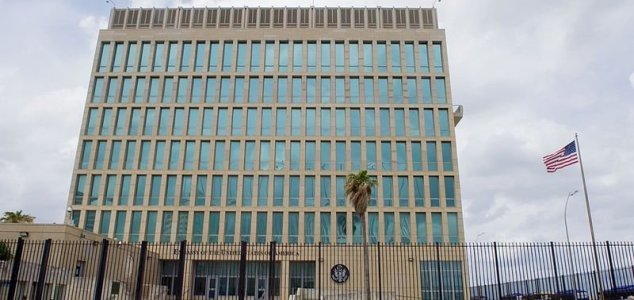 Are sonic weapons responsible ?

Image Credit: U.S. Department of State
Authorities in the US are urging people not to visit Cuba after a string of 'sonic' attacks on diplomats.
To date, a total of 21 US officials have been targeted by an unidentified form of attack capable of inducing symptoms that, according to the State Department, include 'hearing loss, dizziness, tinnitus, balance problems, visual complaints, headache, fatigue, cognitive issues and difficulty sleeping.'
The phenomenon was first acknowledged by the US government in August - a full nine months after the first incident occurred. So far no official explanation has been put forward and the attacks have reportedly left the FBI, the state department and US intelligence agencies scratching their heads.
Now in direct response to the ongoing crisis, the United States has taken the decision to pull 60% of its staff from Cuba and to urge Americans not to travel to the country at all.
In Havana, all non-essential staff have been sent home leaving only 'emergency personnel' behind.
It appears as though whoever is behind the attacks may be deliberately attempting to sever diplomatic ties between the two countries for reasons that remain, for the moment at least, unclear.
Perhaps the most important question we should be asking is - who has the most to gain from this ?
Source: Sky News | Comments (70)
Similar stories based on this topic:
Tags: Cuba, Sonic Weapons