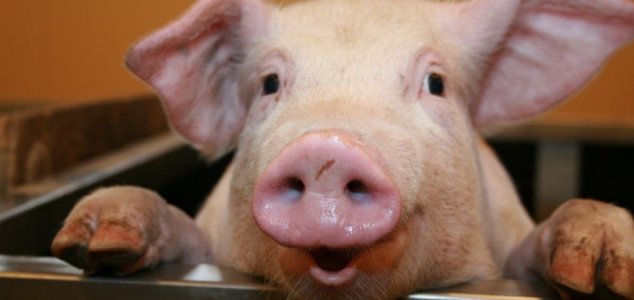 The shameful practice has been highlighted by animal rights groups this week.

Image Credit: sxc.hu
A farm in Cambodia has reportedly been creating massive mutant pigs with abnormally oversized muscles.
The illicit operation, which was uncovered by animal rights organization PETA, has been met with universal condemnation ever since details about it were posted online three days ago.
"Mutant pigs bred to grow to an enormous size just to be slaughtered and eaten ?" wrote PETA's Danny Prater. "This is the very real horror that seems to be unfolding on a Cambodian farm, where genetically altered pigs are being bred to develop heaping knots of muscle mass."
The idea of breeding genetically modified pigs to increase the amount of meat produced is something that has been explored before, despite protests from animal rights groups.
In 2015, an experiment conducted by researchers from South Korea and China demonstrated that the concept did not work in practice because most of the animals didn't survive and even among those that did, most suffered from health problems and were of no commercial value.
"Hulk-like pigs are the stuff of nightmares, not meals, and those who are genetically engineered are also likely to be born with painful health issues," PETA wrote.
Source: Tech Times | Comments (23)
Tags: Mutant Pigs