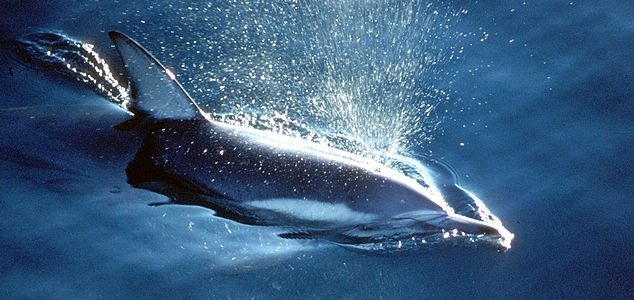 They may live in the sea, but their lives are not that dissimilar to our own.

Image Credit: CC BY-SA 3.0 CSIRO
Scientists have linked the brain size of cetaceans to the 'human-like' nature of their social behaviors.
While the underwater existence of dolphins, whales and other similar species might seem totally alien to us at a glance, in reality there is much about the lives of these creatures that is surprisingly familiar.
In a recent study, scientists compiled a list of behaviors in 90 species of whales, dolphins and porpoises and found that the larger the brain, the more 'human-like' their lives happened to be.
The research points to what is known as the 'cultural brain hypothesis', which suggests that intelligence originally developed as a way of coping with complex social groups.
In cetaceans, common social behaviors include hunting together, learning from observation, the development of regional dialects and adult animals taking on the job of raising unrelated young.
It is already well established that whales and dolphins tend to learn socially rather than individually and scientists found that the more isolated the species, the smaller its brain.
"It is interesting to think that whale and human brains are different in their structure but have brought us to the same patterns in behavior," said biologist Luke Rendell from the University of St Andrews.
"The extent of how this is close to humans can educate us about evolutionary forces in general."
Source: The Guardian | Comments (8)
Similar stories based on this topic:
Tags: Brain, Dolphin, Whales