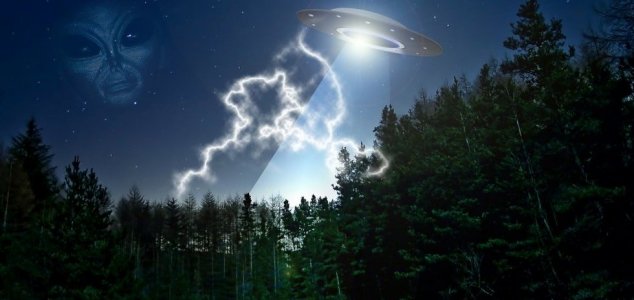 Was Aguilera really abducted by extraterrestrials ?

Image Credit: PD / Photovision / Pixabay
Congressional candidate Bettina Rodriguez Aguilera recalls having alien abduction experiences as a child.
During two interviews recorded several years ago, the 59-year-old Republican described "going up" in to a spacecraft crewed by 'blond, big-bodied beings' when she was just 7 years old.
"I went in," she said. "There were some round seats that were there, and some quartz rocks that controlled the ship - not like airplanes."
The extraterrestrials, she recalled, reminded her of Christ the Redeemer, the famous statue located in Rio de Janeiro, Brazil. She also maintained that even after her encounter, she had engaged in telepathic contact with the otherworldly visitors on several occasions.
When asked this week about these experiences however, her reply was rather more down to earth.
"For years people, including Presidents like Ronald Reagan and Jimmy Carter and astronauts have publicly claimed to have seen unidentified flying objects and scientists like Stephen Hawking and institutions like the Vatican have stated that there are billions of galaxies in the universe and we are probably not alone," she told the Miami Herald.
"I personally am a Christian and have a strong belief in God, I join the majority of Americans who believe that there must be intelligent life in the billions of planets and galaxies in the universe."
Aguilera is currently running to replace retiring Miami Republican Rep. Ileana Ros-Lehtinen.
Source: Miami Herald | Comments (21)
Similar stories based on this topic:
Tags: Alien Abduction