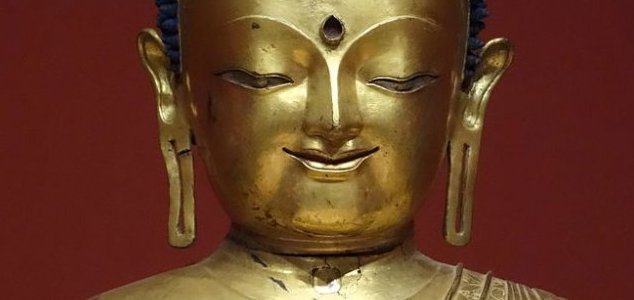 It is extremely unusual to find a mummy preserved inside a statue.

Image Credit: CC BY 1.0 Daderot
A bronze statue dating back up to 1,000 years has been found to contain the remains of a Buddhist monk.
While it might not appear particularly remarkable on the outside, the statue, which is coated in bronze, actually houses the mummified remains of a monk sitting in the lotus position.
To learn more about this unique discovery, researchers at the Meander Medical Centre in the Netherlands recently conducted a series of tests on the statue using a CT scanner to peer beneath its outer layers and examine the remains inside.
Their findings revealed that the mummy's internal organs had been removed and that rolled up scraps of paper containing ancient Chinese characters had been placed inside.
The statue, which will be on display at the Natural History Museum in Hungary until May 2015, is believed to contain the remains of Buddhist master Liuquan of the Chinese Meditation School.
It has been speculated that Liuquan practiced the now-banned practice of self-mummification which would have involved him slowly starving himself to death over an extended period of time.
Source: Toronto Sun | Comments (15)
Tags: Buddha, Statue, Bronze