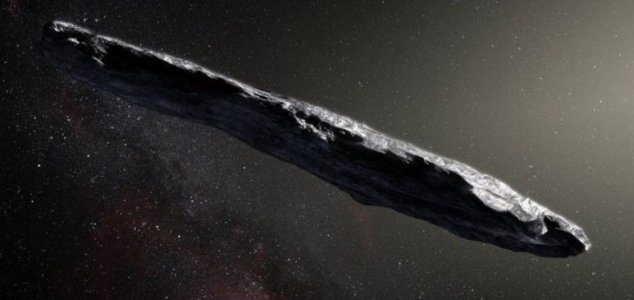 The interstellar asteroid measures over 400 meters in length.

Image Credit: ESO / M. Kornmesser
An asteroid thought to have come from interstellar space is carrying organic carbon-based molecules.
Named 'Oumuamua', the object, which was recently spotted hurtling past the Sun, is the first confirmed example of an asteroid originating from outside of our solar system.
Now new observations from gound-based telescopes have revealed that this 400-meter long space rock is quite similar to comets and asteroids found closer to home, suggesting that similar planetary compositions may be common throughout the galaxy.
The asteroid also appears to be extremely dark, absorbing 96% of all light, and exhibits a distinct red color indicative of organic carbon-based molecules - the building blocks of life.
Astronomers now believe that interstellar visitors like this one could be quite numerous in our solar system with as many as 10,000 being situated closer to the Sun than Neptune.
It is estimated that three of them enter the solar system and another three leave every single day.
Source: The Guardian | Comments (82)
Similar stories based on this topic:
Tags: Asteroid, Oumuamua