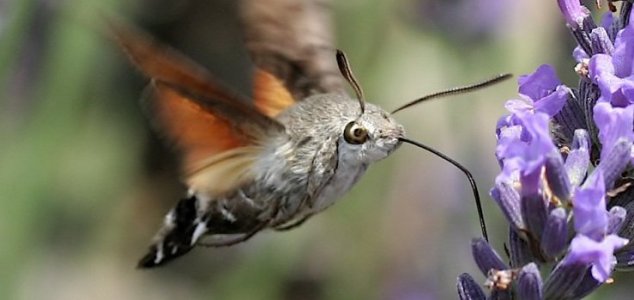 The hummingbird hawk-moth is a rather unique species.

Image Credit: CC BY-SA 3.0 IronChris
Sightings of a particularly unusual type of moth are becoming increasingly common across the British Isles.
At a glance you would be forgiven for thinking that this peculiar little creature is a hummingbird, especially given its fast-beating wings, elongated proboscis (the appendage on its head), and its tendency to flit from flower to flower while emitting an audible humming sound.
As it happens though, it isn't a bird at all - it's a moth known as the hummingbird hawk-moth.
Found across Europe and Asia, these intriguing insects are also known to visit the UK and have been turning up more frequently in gardens across the country over the last few years.
While they are typically unable to survive there during the winter and only visit during the summer, warmer conditions brought about by climate change could soon turn them in to a resident species.
Conservationists will no doubt be keen to monitor their numbers over the next few years.
Source: BBC News | Comments (19)
Tags: Hummingbird, Moth