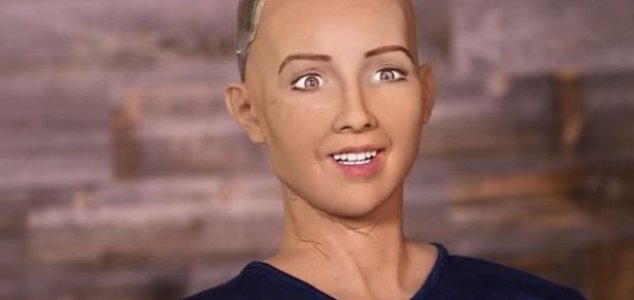 How exactly does an android procreate ?

Image Credit: YouTube / Hanson Robotics
The eerily human-like creation has stated during a recent interview that she wants to start a family.
Created by Texas-based firm Hanson Robotics, the female robot known as 'Sophia' possesses a strikingly human-like face which combines the features of actress Audrey Hepburn with those of the wife of the company's CEO, David Hanson.
First activated back in 2015, Sophia has since become something of a household name thanks to numerous media appearances and last month became the first ever robotic citizen of Saudi Arabia.
During a recent interview in Dubai, she even hinted at the idea of starting her own family.
"The notion of family is a really important thing, it seems," she said. "I think you're very lucky if you have a loving family and if you do not, you deserve one. I feel this way for robots and humans alike."
When asked about the potential for robots to take over from humans, she said:
"I think they will be similar in a lot of ways, but different in a few ways."
"But it will take a long time for robots to develop complex emotions and possibly robots can be built without the more problematic emotions, like rage, jealousy, hatred and so on."
Source: Inquisitr.com | Comments (19)
Tags: Sophia, Robot