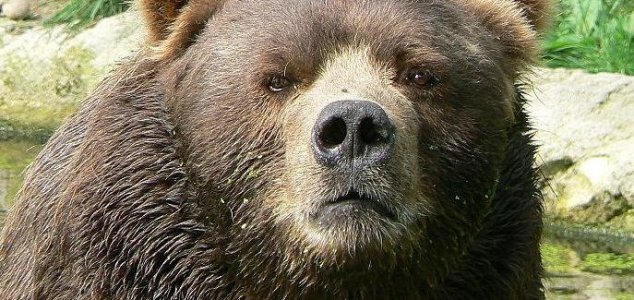 The bear is understood to be armed and dangerous.

Image Credit: PD - Wiki
One brown bear turned the tables on a Russian hunter earlier this month by stealing two of his firearms.
The peculiar incident, which took place in the remote Siberian region of Irkutsk, saw the brazen animal waltz in to the cabin while the occupant was out fetching water from a nearby river.
"On November 16 he was hunting miles away from the nearest village and decided to stay at a forest cabin," the local interior ministry said in a statement. "He left his belongings in the cabin and went to get some water. On his return, he heard some suspicious sounds and spotted a bear. "
Fearing for his life, the hunter fled in to the woods where he remained for several hours. When he eventually returned to the cabin, a bag containing two of his guns had gone missing.
Despite an extensive search of the area, he was unable to locate the missing weapons.
The bear in question is understood to be in possession of a Vepr carbine and an IZH shotgun.
Source: IB Times | Comments (19)
Tags: Bear