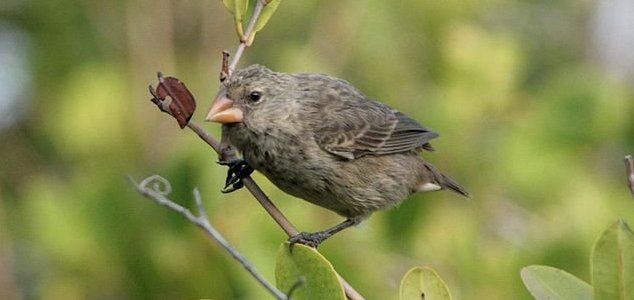 Galapagos finches are also known as Darwin's finches.

Image Credit: CC BY-SA 4.0 RuyCalderon
For the first time ever, it has been possible to directly observe one species evolving in to another.
For decades, researchers have been observing the entire population of finches on the small Galapagos island of Daphne Major which has long served as a haven for wildlife.
In 1981 the large cactus finch - a visitor to the island - fathered fertile young with one of the native finch species and now, over three decades later, this bird's progeny number around 30 individuals.
These new finches are now sufficiently different from the original native finches to be considered a new species, meaning that they have arisen within a mere two generations.
What's more, for the first time, scientists have had front row seats to the entire thing.
"It's an extreme case of something we're coming to realize more generally over the years," said Professor Roger Butlin. "Evolution in general can happen very quickly."
Source: BBC News | Comments (9)
Tags: Evolution, Galapagos