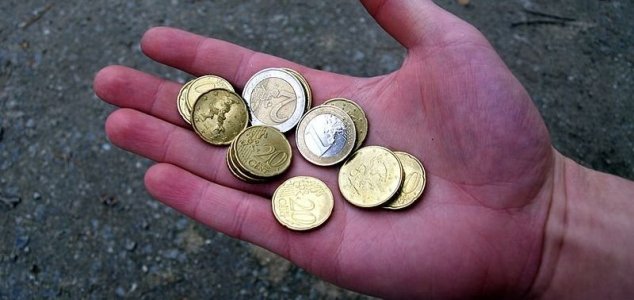 The man had swallowed coins, bolts and even needles.

Image Credit: CC BY-SA 4.0 Santeri Viinamaki
A man in India with suspected food poisoning was found to have 5kg of metal objects inside his stomach.
When Mohammed Maqsood was rushed to hospital on November 18th after experiencing severe stomach pains, it was believed that he had been suffering from a case of acute food poisoning.
When doctors reviewed his x-rays however they got the shock of their lives - Maqsood had somehow managed to ingest a vast assortment of metal objects including 263 coins and several razor blades.
An operation to remove the objects also revealed four large needles, a metal chain and several nails.
"We were shocked to discover coins, nails and nut-bolts in his stomach," said Dr Priyank Sharma. "This man looks mentally unstable as no sane person would do something like this."
It is believed that Maqsood had started swallowing metal objects while suffering from depression.
Fortunately though, the surgical team were able to successfully remove them.
Source: IB Times | Comments (14)
Tags: Stomach, Coins