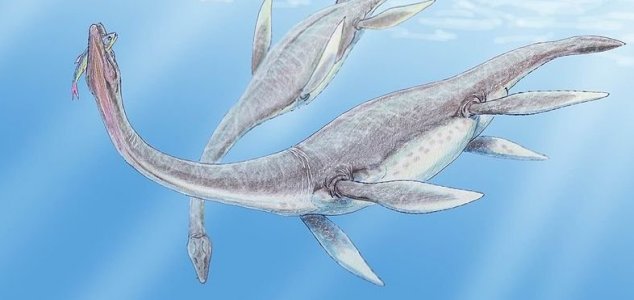 Plesiosaurs died out along with the dinosaurs 66 million years ago.

Image Credit: Dmitry Bogdanov
Dating back 150 million years, this prehistoric reptile is the oldest creature ever found in the region.
The four fins and long neck of the plesiosaur make it one of the most recognizable ocean-dwelling denizens of the Jurassic, thanks in no small part to the Loch Ness Monster legend.
Unlike its cryptozoological counterpart however, the plesiosaur itself was a very real creature and now its fossil remains have turned up in one of the most inhospitable places on Earth - Antarctica.
"This record of plesiosaurus is 80 million years older than what was known for Antarctica," said paleontologist Jose Patricio O'Gorman of Argentina's Museo de la Plata.
The site of the discovery is so remote that the scientists had to take a two-hour helicopter ride from Argentina's Marambio Base to the very edge of the Antarctic continent to reach it.
"It is the furthest place we have come from with vertebrate paleontology campaigns in Antarctica," said palaeontologist Soledad Cavalli.
"The Argentine campaigns are usually carried out in the vicinity of the Marambio Base, but here we have widened the range of action and we are interested in going to places even further away."
Source: IB Times | Comments (0)
Tags: Plesiosaur, Antarctica