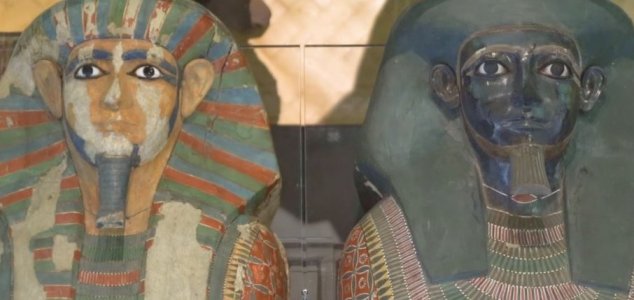 The two mummies turned out to be half brothers.

Image Credit: YouTube / University of Manchester
Scientists have finally solved the mystery of the relationship between two 4,000-year-old mummies.
Unearthed over a century ago in a village 250 miles south of Cairo, the two mummies - Khnum-Nakht and Nakht-Ankh - are believed to date back to around 1800 B.C.
Thought to be of noble lineage, the mummies had the female name 'Khnum-Aa' written on their coffins, suggesting that they were in fact siblings who had been interred within the same tomb.
Actually confirming this to be the case however has proven something of a challenge over the years, with some previous studies suggesting that they may not have even been related at all.
Now though, thanks to modern DNA analyzing techniques, scientists have finally been able to prove once and for all that the two mummies are indeed related, however it has turned out that they are actually only half brothers who share the same mother but not the same father.
"Previous analyses have been inconclusive or contradictory," said study co-researcher Campbell Price. "Only now has technology developed far enough to allow this type of study."
Source: University of Manchester | Comments (2)
Similar stories based on this topic:
Tags: Egypt, Mummy