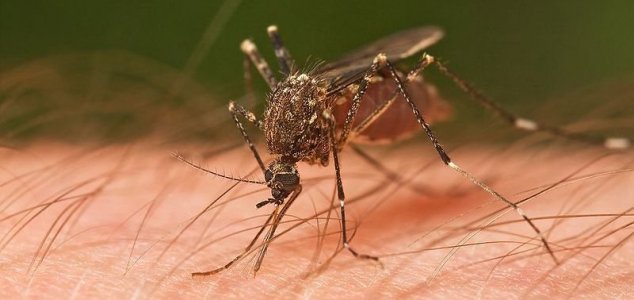 Mosquitoes learn from their experiences.

Image Credit: CC BY-SA 3.0 JJ Harrison
A new experiment has revealed that mosquitoes are able to remember when a person tries to swat them.
It turns out that disease-carrying mosquitoes possess the remarkable ability to associate a person's unique scent with any near-death experiences they may have had while attempting to feed on them.
As such, if a person attempts to swat a mosquito and misses, the insect will remember that this happened and make a point to steer clear of them for the foreseeable future.
To test this effect in a laboratory setting, scientists exposed mosquitoes to a human scent and then used a special mechanism to emulate the vibrations the insects might feel after an attempted swat.
The results indicated that the mosquitoes chose to avoid that particular scent for up to 24 hours - making the technique just as effective as using an over-the-counter repellent spray.
When the team repeated the experiment with the insects' dopamine channels disabled however, this learning behavior was entirely absent and they simply flew straight back to the same target.
"That learning ability makes them incredibly flexible," said neuroecologist Jeff Riffell.
"It means they can learn associations about who is more defensive and who isn't, and if we can prevent that, they'll never learn and can be swatted away way more effectively."
Source: National Geographic | Comments (4)
Tags: Mosquito