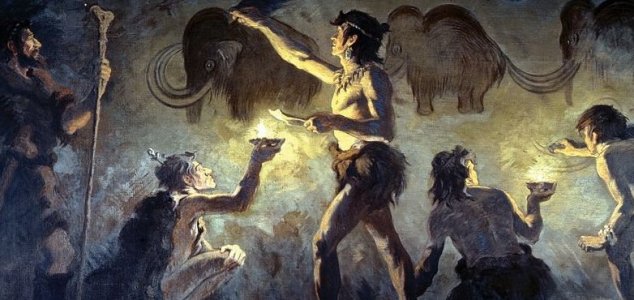 Modern humans ventured out of Africa much earlier than we thought.

Image Credit: Charles R. Knight
A prehistoric jawbone unearthed in Israel's Misliya Cave is believed to date back up to 200,000 years.
The fossil is particularly important because it is twice as old as any other Homo sapiens remains discovered outside of Africa - the continent from which our species is thought to have originated.
Previously, anthropologists had believed that modern humans had emerged from Africa at least 60,000 years ago before spreading across Europe and Asia, but now following this most recent discovery it looks as though the history books may need to be rewritten.
"What Misliya tells us is that modern humans left Africa not 100,000 years ago, but 200,000 years ago," said study lead author Professor Israel Hershkovitz of Tel Aviv University.
"This is a revolution in the way we understand the evolution of our own species."
It is now believed that there may have been multiple waves of migration across Europe and Asia and that our species would have interacted with other archaic human groups over a longer period of time.
"I don't believe there was one big exodus out of Africa," said Prof Hershkovitz. "I think that throughout hundreds of thousands of years [humans] were coming in and out of Africa all the time."
Source: The Guardian | Comments (0)
Tags: Human, Homo sapiens