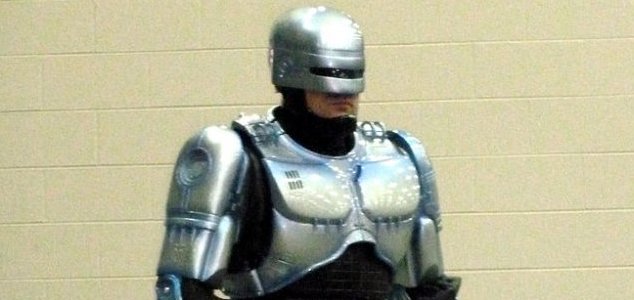 Dead or alive, you're coming with me.

Image Credit: CC BY-SA 2.0 GabboT
The car giant's futuristic approach to law enforcement wouldn't look out of place in a RoboCop movie.
According to reports, Ford was this month granted a patent for a type of autonomous police car capable of operating either in co-operation with an officer or completely on its own.
The patent, which refers to 'autonomous police vehicles', describes a system that would monitor passing cars and use a series of sensors to determine if a traffic violation has been committed.
It also describes how the police car can wirelessly transmit details of the violation to the offending vehicle and record information, both about the vehicle itself and the person driving it.
What's interesting is that the system appears to be taking in to consideration the possibility of a future where other autonomous vehicles can be ticketed, even when there's nobody at the wheel.
Bizarrely, this opens up the possibility of a police chase involving no human drivers whatsoever.
Whether the patent will ever actually be made in to a real system however remains to be seen.
Source: Auto Evolution | Comments (12)
Tags: Self-Driving Car