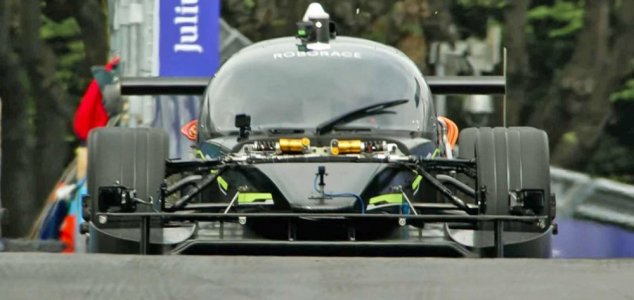 Is an autonomous car faster than a human driver ?

Image Credit: YouTube / Roborace
A prototype autonomous racing car recently battled it out with drifter Ryan Tuerck at the Formula E race in Rome.
As self-driving cars become increasingly sophisticated, the question of when we can expect them to match or even exceed the abilities of human drivers is now more relevant than ever before.
At the forefront of this debate is Roborace - a motorsport championship designed to pit autonomous cars against one another in an effort to find out which team has developed the most effective computing algorithms and artificial intelligence technologies.
At this month's event, the organizers took things one step further by pitting their DevBot prototype car against pro drifter Ryan Tuerck to see who was faster - the man or the machine.
Fortunately for us, it turned out that the human driver still had the edge as Tuerck managed to claim victory with a whopping 26-second lead over his autonomous counterpart.
As technology progresses however, it may not be long before even Tuerck is left in the dust.
Source: Engadget | Comments (5)
Similar stories based on this topic:
Tags: Self-Driving Car