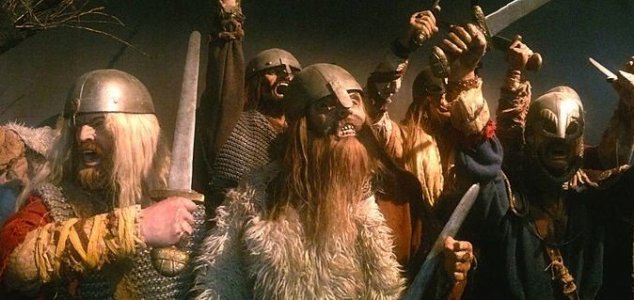 Did the Vikings use sunstones to reach Greenland ?

Image Credit: CC BY-SA 4.0 Wolfmann
A mysterious form of navigation referenced in early Viking literature may have genuinely existed.
The Vikings were undeniably skilled seafarers, having traveled all the way to Greenland as well as to North America in the late 10th century. Without access to compasses to guide them however, these ancient Scandinavians needed to rely on alternative forms of navigation to cross the sea.
One navigational tool that was mentioned in several Viking sagas from the time was the 'sunstone' - an object that could ascertain the position of the Sun even through dense clouds or snow.
Once dismissed as a thing of legend, this mysterious stone is now believed to have been a genuine navigational tool made from a carbonate mineral known as calcite (or Icelandic spar).
Recent experiments have shown that when held up at just the right angle, this material can help to accurately pinpoint the location of the Sun even under cloudy or twilight conditions.
With it, Viking seafarers could have certainly made their way over 1,600 miles of sea to Greenland.
"Nobody knows whether the Vikings really used this method," wrote archaeologist Gabor Horvath.
"However, if they did, they could navigate with it precisely."
Source: Ars Technica | Comments (6)
Tags: Viking, Sunstones