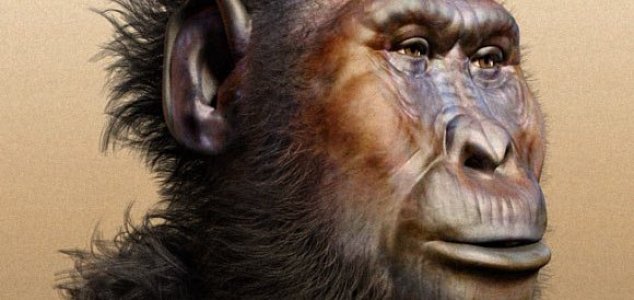 Our ancestors had more prominent browridges.

Image Credit: CC BY-SA 3.0 Cicero Moraes
Anthropologists have been investigating the origins, evolution and purpose of the humble eyebrow.
The reason why our ancestors had such prominent browridges relative to those of modern humans has long remained a topic of debate among scientists. Why did these early hominids possess such a distinctive brow and why are our own browridges not similarly prominent ?
In a recent study, scientists ruled out several possible explanations including the idea that the more prominent brows helped to reinforce the skull or that they aided in the mechanics of jaw movement.
Instead, it is more likely that they would have played a role in establishing dominance or aggression, something that was a lot more important in the primitive societies of the time.
"We propose that conversion of the large browridges of our immediate ancestors to a more vertical frontal bone in modern humans allowed highly mobile eyebrows to display subtle affiliative emotions," the researchers wrote.
In other words, as the ability to communicate effectively became increasingly important, our brows became smaller to enable us to display more precise and subtle emotions.
Over thousands of years, this would have proven highly advantageous as it would have helped our ancestors communicate feelings and intent more accurately, leading to better co-operation.
Source: BGR.com | Comments (12)
Similar stories based on this topic:
Tags: Eyebrows