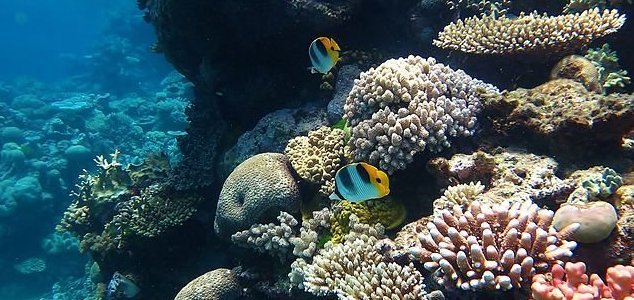 The Great Barrier Reef has been in decline for years.

Image Credit: CC BY-SA 4.0 Wise Hok Wai Lum
The Australian government has pledged a large sum of money in an effort to save the dying natural wonder.
The world's largest coral reef system, the Great Barrier Reef consists of 2,900 individual reefs and covers an area of 344,400 square kilometres off the coast of Queensland, Australia.
Its recent decline, which is thought to be primarily due to global warming, has become so bad that if nothing is done to reverse the damage the reef could end up dying off completely.
Now in a renewed bid to stop this from happening, Australia has pledged a record-breaking sum of money to help rescue the reef by improving water quality, implementing more advanced underwater monitoring systems, controlling predator populations and engaging in coral restoration projects.
"We'll be improving the monitoring of the reef's health and the measurement of its impacts," said Environment Minister Josh Frydenberg.
"The more we understand about the reef, the better we can protect it."
Whether the new investment will be enough however remains unclear.
"Science is well aware of what is killing coral on the Great Barrier Reef - it's the excess heat that comes from burning fossil fuels," said environmentalist Bill McKibben.
"If the Turnbull government was serious about saving the reef, they would be willing to take on the industry responsible for the damage."
Source: New York Times | Comments (0)
Tags: Great Barrier Reef