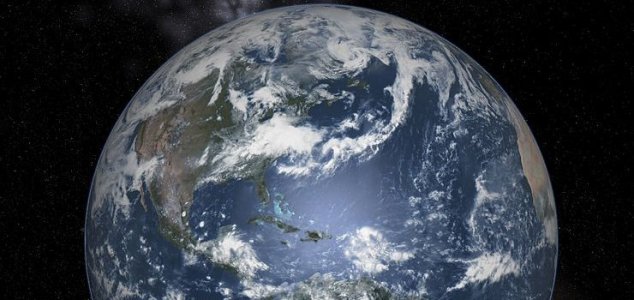 No, the Earth is not flat. Seriously, it isn't.

Image Credit: CC BY-SA 3.0 NikoLang
The peculiar get-together saw hundreds of staunch Flat-Earth believers gather at a hotel in Birmingham.
In the age of orbiting satellites, interplanetary spacecraft and a fully manned space station, the fact that the Earth is round (an oblate spheroid) is as indisputable as the nose on your face.
Remarkably however, there are still those who remain adamant that the Earth is actually flat.
The unorthodox convention, which was attended by around 200 Flat-Earthers including an NHS manager and a special needs educational worker, lasted around three days and featured several guest speakers who presented 'proof' that our planet is as flat as a pancake.
One of these, David Marsh, had spent 12 months conducting his own garden-based experiment to track the movement of the Moon across the sky to disprove the accepted laws of planetary motion.
"My research destroys Big Bang cosmology," he said. " It supports the idea that gravity doesn't exist and the only true force in nature is electromagnetism."
According to organizer Gary John, there has been a surge of interest in the topic in recent years.
"People are waking up," he said. "We're seeing an explosion of interest in flat Earth theories and increasing mistrust of governments."
But if the Earth is flat, how is it possible for a boat or plane to circumnavigate the globe ?
Flat-Earther Darren Nesbit has an answer to that one too, he calls it the 'Pac-Man effect'. Like in a video game, he argues, once you reach the 'edge' of the planet you simply 'warp' to the other side.
Source: Sydney Morning Herald | Comments (50)
Similar stories based on this topic:
Tags: Flat Earth