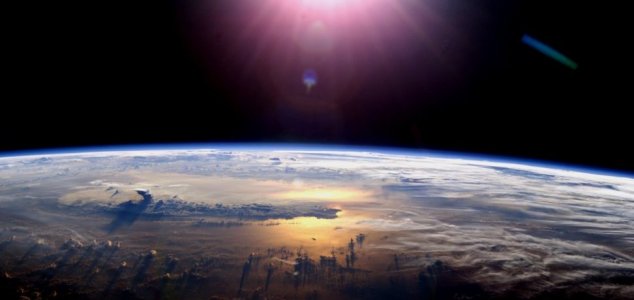 Someone is still producing ozone-depleting chemicals.

Image Credit: NASA
Scientists suspect that someone is still producing a banned chemical that is known to damage the ozone layer.
Situated high up in the planet's stratosphere, the ozone layer is a special region which helps to protect the Earth from harmful ultraviolet radiation coming from the sun.
Scientists first noticed that it appeared to be thinning above Antarctica back in the 1980s, a worrying trend that was being fueled by the presence of certain chemicals in hair sprays, refrigerators, air conditioning systems and other CFC-containing products.
The discovery that these chemicals were responsible for depleting the ozone layer led to a significant reduction in the manufacture and use of CFCs in the hope that this would slow down or even reverse the damage that they had been causing.
Now though, more than 30 years later, scientists have detected an unexplained rise in atmospheric levels of CFC-11 - suggesting that someone, somewhere is still producing it.
Illegal manufacture of the chemical in East Asia is thought to be primarily responsible.
"The [findings] do point in that direction, fairly definitively," said Dr Stephen Montzka. "We are making the measurements from very far away from these regions and I think more specificity is going to come once the people... in that region... look carefully at their measurements and publish their results."
"Any production of an ozone-depleting gas that's controlled by the Montreal Protocol has to be reported to the ozone secretariat, and, currently, global production is essentially zero."
"We know of no production even for intermediary or side products."
Source: BBC News | Comments (9)
Tags: Ozone Layer