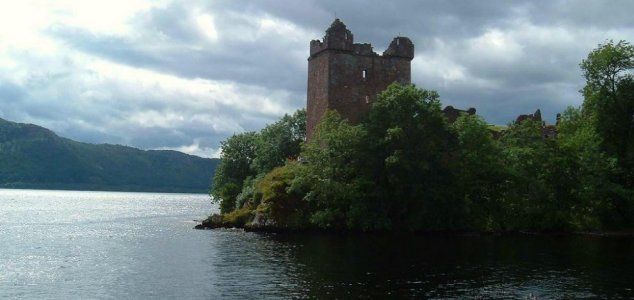 Is there a monster lurking in the depths of Loch Ness ?

Image Credit: CC 2.0 Dave Conner
Scientists are aiming to learn exactly what types of creatures are living in Scotland's enigmatic loch.
The study, which is being led by New Zealand scientist Professor Neil Gemmell, will use DNA sampling techniques to see if there is any scientific basis for the monster legend.
"I'm going into this thinking it's unlikely there is a monster, but I want to test that hypothesis," he said. "What we'll get is a really nice survey of the biodiversity of Loch Ness."
For the analysis, samples of water from the loch will be collected over a period of two weeks.
"There's absolutely no doubt that we will find new stuff, and that's very exciting," said Gemmell.
"While the prospect of looking for evidence of the Loch Ness monster is the hook to this project, there is an extraordinary amount of new knowledge that we will gain from the work about organisms that inhabit Loch Ness."
If there is a monster in the loch, it will have left traces such as skin, scales or faeces in the water.
"This DNA can be captured, sequenced and then used to identify that creature by comparing the sequence obtained to large databases of known genetic sequences from hundreds of thousands of different organisms," said Gemmell.
Source: The Guardian | Comments (29)
Tags: Loch Ness Monster