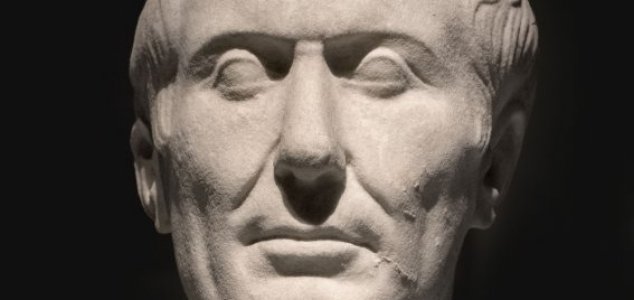 The Tusculum bust was used in the reconstruction.

Image Credit: CC BY 2.0 Angel M. Felicisimo
A new 3D reconstruction of the Roman emperor has revealed that he had a rather unusually shaped head.
Unveiled at the National Museum of Antiquities in the Netherlands on Friday, the highly detailed new bust showcases Caesar's likeness like never before.
"So he has a crazy bulge on his head," said archaeologist Tom Buijtendorp. "A doctor said that it this can occur in a heavy delivery. You do not invent that as an artist."
The bust was created by archaeologist and physical anthropologist Maja d'Hollosy who primarily based it on 3D scans of a marble portrait of Caesar from the museum's collection.
A second bust, as well as other depictions of Caesar, were used to help fill in the gaps.
The 3D reconstruction will be on display at the museum until the end of August.
Source: Fox News | Comments (16)
Tags: Julius, Caesar