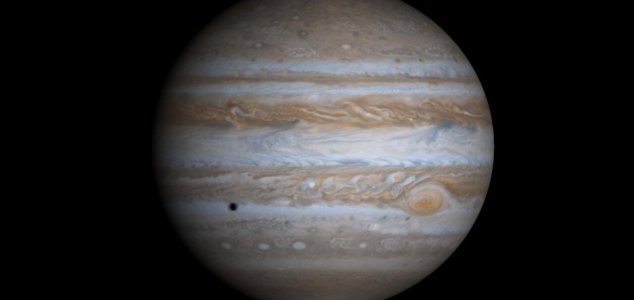 Jupiter is now known to have at least 79 moons.

Image Credit: NASA
The discovery means that the gas giant has a total of 79 moons - more than any other planet in the solar system.
The new moons, which include 11 'normal' moons and one 'oddball' with an unusual orbit, were discovered by astronomers who had been attempting to locate the enigmatic Planet Nine.
"Jupiter just happened to be in the sky near the search fields where we were looking for extremely distant Solar System objects, so we were serendipitously able to look for new moons around Jupiter while at the same time looking for planets at the fringes of our Solar System," said team leader Scott S. Sheppard of the Carnegie Institution for Science in Washington, DC.
Unlike some of Jupiter's best known moons such as Europa and Ganymede, the new additions are all relatively small with diameters of between 1 and 3 kilometers.
The new 'oddball' moon, which has been named Valetudo after the Roman god Jupiter's great-granddaughter, has a peculiar prograde orbit that crosses the retrograde orbit of other moons.
"This is an unstable situation," said Sheppard.
"Head-on collisions would quickly break apart and grind the objects down to dust."
Source: Science Daily | Comments (10)
Similar stories based on this topic:
Tags: Jupiter