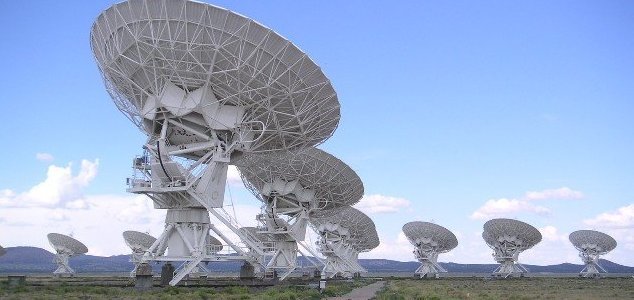 The updated scale will help to classify potential ET signal discoveries.

Image Credit: CC BY-SA 2.0 Hajor
Scientists have revamped the scale used to determine the significance of potential extraterrestrial signals.
Originally developed back in 2001, the Rio Scale is used to classify the significance of deep space signals that may be of intelligent extraterrestrial origin.
"It's absolutely crucial that when we talk about something so hugely significant as the discovery of intelligent life beyond the Earth, we do it clearly and carefully," said physicist Dr Duncan Forgan.
"Before we do the big searches for signals, we need to have in place a strategy for handling the discovery of life beyond earth. There are risks in social stability so we have to be responsible."
The new revamped Rio 2.0 Scale has been designed to work better in an age dominated by online news and social media where stories can go viral within minutes, regardless of their validity.
The scale works by providing a simple 0 - 10 rating to reflect the significance of a discovery.
"Having Rio 2.0 allows us to rank a signal quickly in a way that the general public can easily understand, and helps us keep their trust in a world filled with fake news," said Dr Forgan.
Source: BBC News | Comments (1)
Similar stories based on this topic:
Tags: Rio, Extraterrestrial, SETI