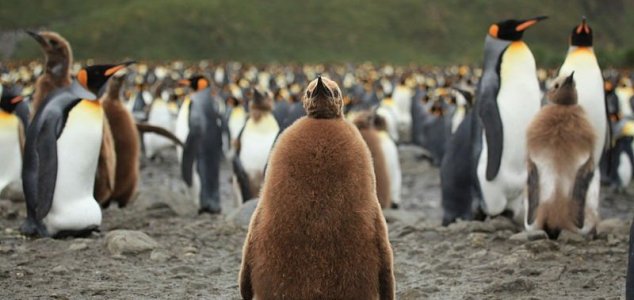 King penguins are the second-largest penguin species.

Image Credit: CC BY-SA 2.0 Liam Quinn
It has been discovered that a colony of 500,000 breeding pairs has been reduced to just 60,000 within 35 years.
The perplexing decline, which has specifically affected the island of Ile aux Cochons in the Indian Ocean, is particularly strange given that other king penguin colonies have been thriving.
The decline was discovered using aerial and satellite photographs of the island.
Ile aux Cochons was once thought to be home to the world's largest colony of king penguins, with over 500,000 breeding pairs being reported there back in 1982.
Their decimation has been described by experts as "a mystery [that] needs to be resolved."
An initial analysis seems to have ruled out the possibility of a sudden catastrophic event such as a volcanic eruption or tsunami, meaning that the decline may have been a gradual process.
Disease, parasitic infection and even an incursion by feral cats are all viable possibilities.
An investigation in to the mystery is still ongoing.
Source: Sky News | Comments (0)
Similar stories based on this topic:
Tags: Penguin