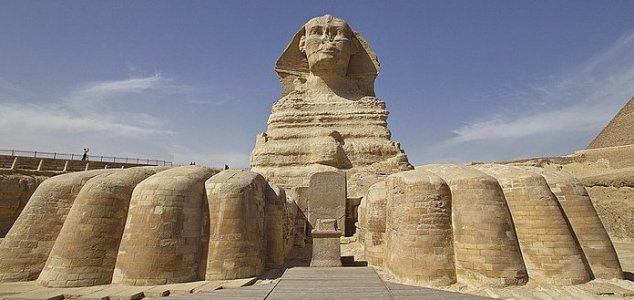 There is more to the Sphinx than meets the eye.

Image Credit: CC BY-SA 4.0 Mohamad Kassem
Egyptian archaeologist Zahi Hawass has dismissed the idea that the Sphinx was carved from a stationary rock.
With the body of a lion and the head of a human, the Sphinx, which sits near the Pyramids of Giza, has long been one of ancient Egypt's most unique and universally recognisable monuments.
Two days ago, as the desert sun spectacularly set over the Sphinx's right shoulder, the sheer skill and precision of its ancient builders was on full show once more - a testament to the fact that this remarkable monument had been built with seasonal astronomical alignments in mind.
The phenomenon - knows as the equinox - occurs twice a year when the sun is directly above the Earth's equator and both day and night last for an equal amount of time.
Former Minister of Antiquities Zahi Hawass has long contended that the fact that the Sphinx aligns with the sun during this time demonstrates the religious and astronomical significance of the statue.
He also argues that it definitively disproves the theory that it was originally carved from a large rock that just happened to be sitting in the desert at this particular site.
It is certainly not the only such example in the region - the neighboring Pyramids of Giza have also been constructed to align with certain stars and astronomical events as well.
Exactly how the ancient Egyptians managed to achieve such remarkable precision however has long remained a topic of heated debate.
Source: Egypt Today | Comments (7)
Tags: Sphinx, Egypt