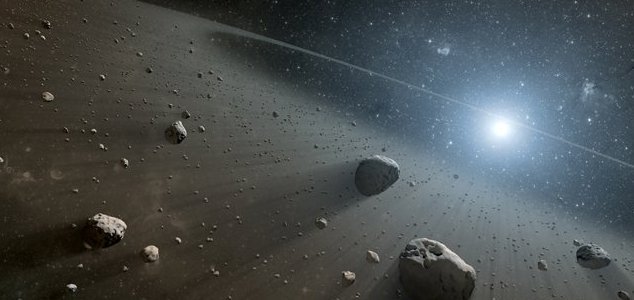 There's no need to worry about 2016 NF23.

Image Credit: NASA/JPL-Caltech
Despite being labelled by NASA as 'potentially hazardous', asteroid 2016 NF23 does not pose a threat.
The sizeable and fast-moving space rock, which is set to make its closest approach of the Earth on August 29th, is not believed to pose any immediate threat to our planet.
Described as being "roughly the size of an American football field", it is moving at approximately 20,000mph and will pass us by at around 13.9 times the distance of the Moon.
"There is zero chance of this asteroid impacting Earth for the foreseeable future," said NASA planetary defense officer Lindley Johnson. "We don't know why someone in the media has chosen to sensationalize a relatively mundane pass of this object."
Overall, the chance of any sizable asteroid striking our planet within the next few centuries is very slim.
The most likely candidate, a space rock known as 2009 FD, could hit us in 2185, however the odds of this happening are still very low, with only a 1 in 710 chance of an impact with the Earth.
Source: NBC News | Comments (7)
Similar stories based on this topic:
Tags: Asteroid, Earth